Band announce sponsorship boost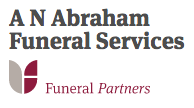 Carlton Main Frickley Colliery Band has received a significant commercial boost having secured a three year sponsorship partnership with a local business.
A.N Abrahams Funeral Service of South Elmsall, will now sponsor the band after being hugely impressed by their commitment and excellence in representing the local community.  A.N Abrahams is part of Funeral Services Partnership, the third largest funeral company in the UK and part of the company ethos is to give something back to the local community in which they work. This sponsorship will not only see support given directly to the band, but it will enable them to work together in raising additional funds for local and national charitable causes.
Ray Sykes Band Chairman said 'Like the vast majority of bands, competing at the very highest level places a great strain on finances, this help from a local business that shares the bands pride in representing our community. has come at the right time and is greatly appreciated'.
A spokesman for A N Abrahams commented 'Carlton Main is a wonderful community organisation that we are proud to support and we wish them every success in the future'.
Back to news